Luzern - Stans - Engelberg Bahn
Switzerland - July 2002
Switzerland: Luzern - Stans - Engelberg narrow gauge cog railway.

The route from Luzern in 440 meters altitude up to Engelberg in 1000 meters altitude is served
by an electrically powered train set. On the first stretch the train operates normally and with a maximum speed
of 75 km/h. On the final steep stretch the cog wheel is engaged by turning the mode switch from VA to VZ.
The max speed is now reduced to 19.5 km/h. Before ascending the mountain our train had to wait for its
sister train coming down from the mountain. Needless to say it is a beautiful ride. Unfortunately it was
a rainy day when we were there so we don't have many photos of the views as seen from the train.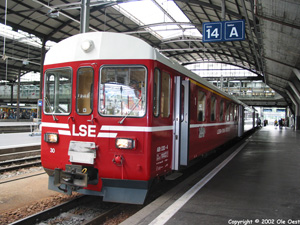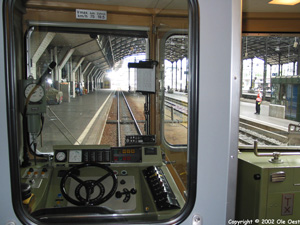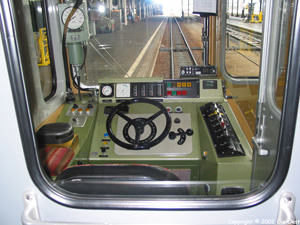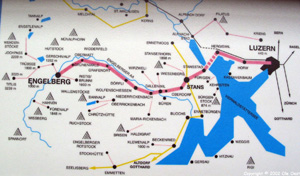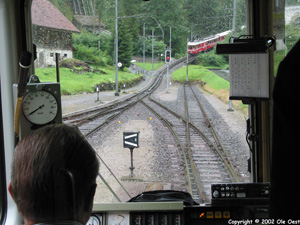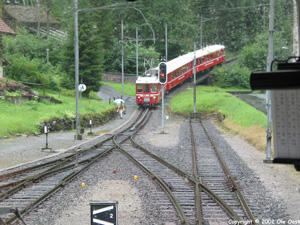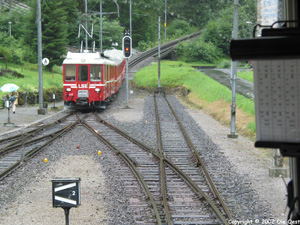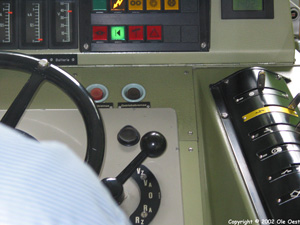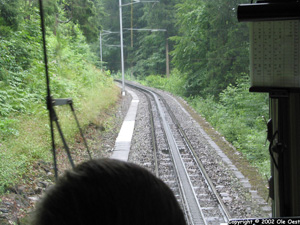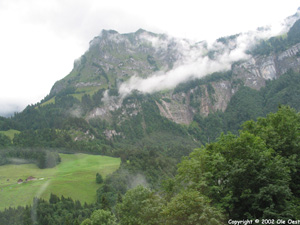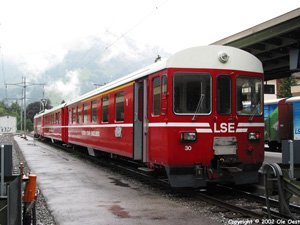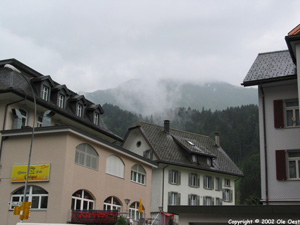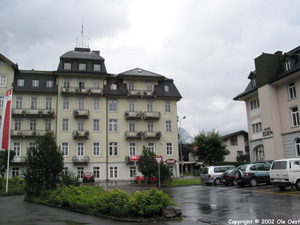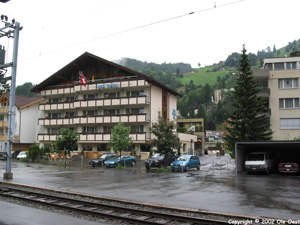 Click any image to enlarge and browse