Matterhorn, Switzerland - July 2006
In 2006 we visited Zermatt in Switzerland, which is located at about 1,600 meters elevation in a valley below Matterhorn. We also took the train to Gornergrat at a little more than 3,000 meters above sea level. From both locations there is a spectacular view to the Matterhorn.

This gallery shows the Matterhorn seen from Zermatt at different times of the day and hence in different light, and also as seen from Gornergrat.

I 2006 besøgte vi Zermatt i Schweiz, som ligger ved foden af Matterhorn i 1600 meters højde. Fra Zermatt tog vi tandhjulsbanen til Gornergrat i 3,000 meters højde. Også herfra var der en flot udsigt til Matterhorn.

Matterhorn ses her fra Zermatt på forskellige tidspunkter af dagen og derfor i forskellig belysning, og fra Gornergrat.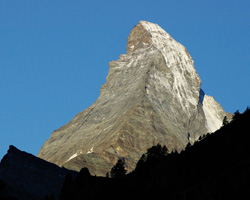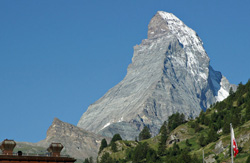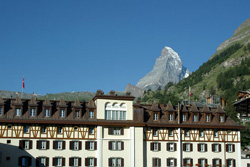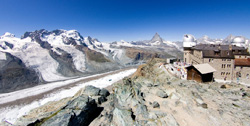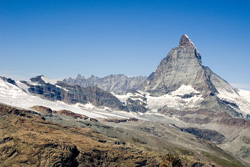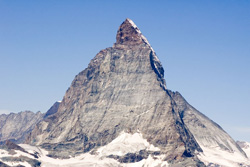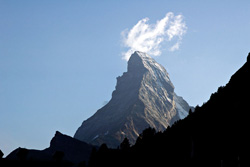 Click any image to enlarge and browse