HO Model Railway at Miniatur Wunderland - 2007
Hamburg, Germany
In 2007 we re-visited the huge HO model railway display in Hamburg. Since our first visit in 2002 they had
added a section on Scandinavia and the USA. In the big model of Scandinavia they have combined the
most characteristic features of Denmark, Norway and Sweden into one imaginative country. In the
model of the USA in particular a rendering of Las Vegas stood out. A new Swiss landscape spanning two
floors were under construction; we came back in 2009 and saw it completed.

I 2007 genså vi HO modelbaneanlægget i 'Miniatur Wunderland' i Hamburg. Siden vort første besøg var
der kommet en skandinavisk og en amerikansk afdeling til. Den skandinaviske afdeling er et fantasiland
opbygget af de mest karakteristiske elementer fra de tre lande. Således spænder Storebæltsbroen over
en norsk fjord! I den amerikaske del fandt vi modellen af las Vegas interessant. I 2007 påbegyndtes en
afdeling for Schweiz; dette nye anlæg spænder over to etager! Vi kom tilabage i 2009 og så at den
Schweziske model var blevet færdig.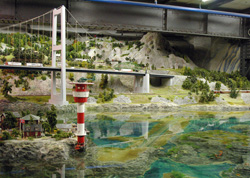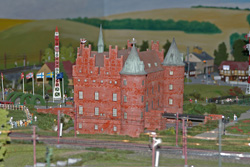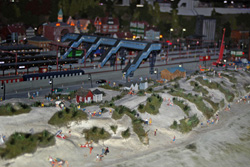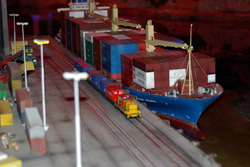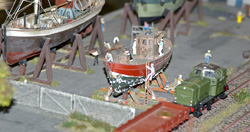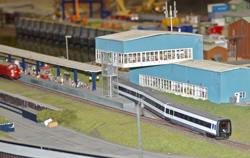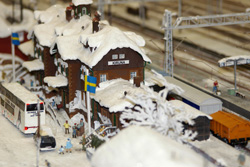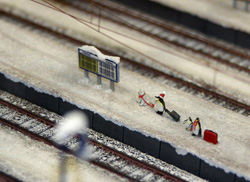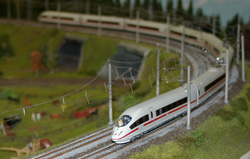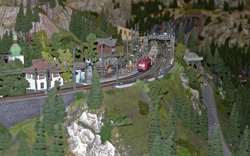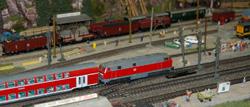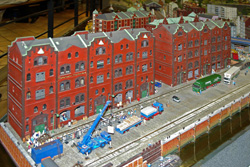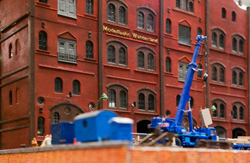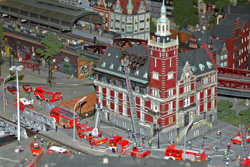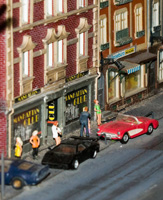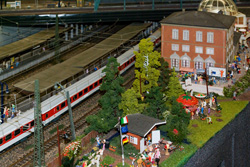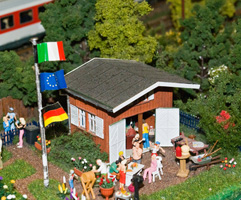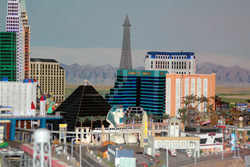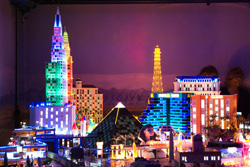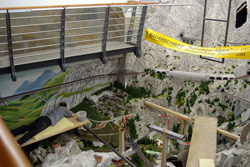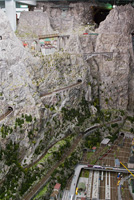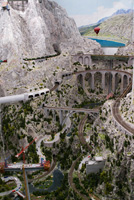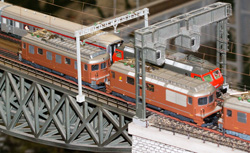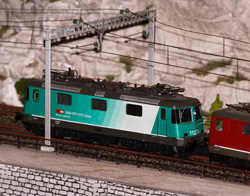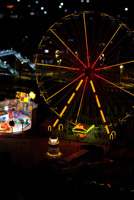 Click any image to enlarge and browse